We Are Advocates For The Transgender Community
In addition to helping you through your "journey," we fight for your rights wherever it is needed. Often it is working with insurance companies. Sometimes sharing information with other medical practitioners. And also helping hospitals provide the right care for their transgender patients. Although the world is waking up to the needs of the transgender person, there is still much work to do.
Real stories can help you and the people you love.
What resonates with patients today is feeling like they are hearing the truth through stories of challenges overcome. Stories of dreams realized. Stories of self-confidence restored. The reason we do the work we do is to change people's lives for the better…to give them more joy in life. To help them become who they always were. Hopefully, these real stories, shared so generously by our patients, will inspire you and help you decide on the right path.
Real Patient Sala
watch her story
"I never identified myself as trans. I saw myself as a female with a birth defect."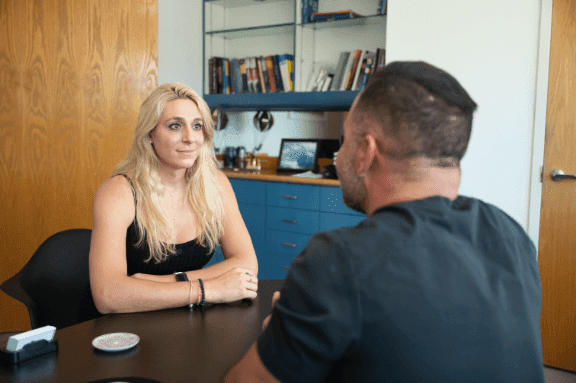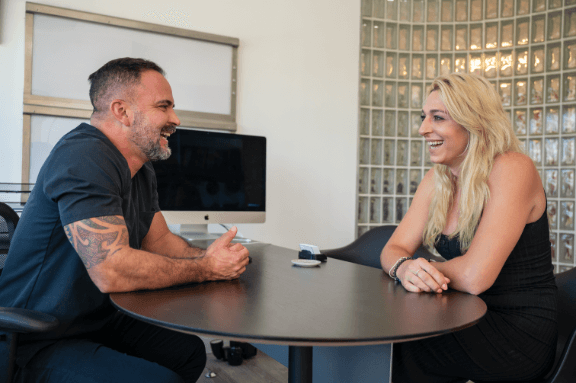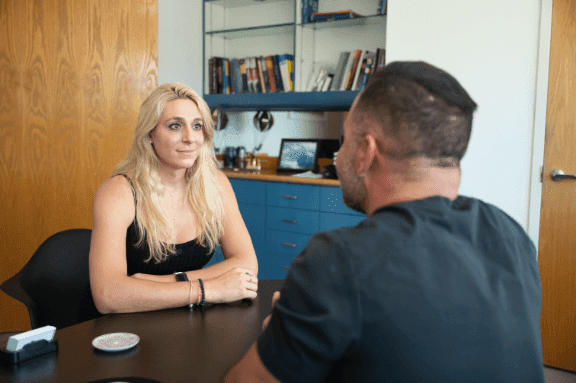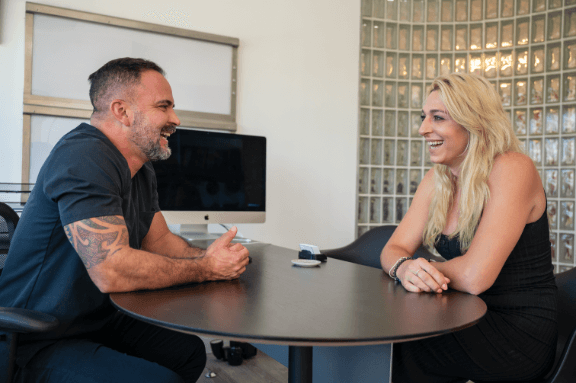 It took me six decades to become my true self
Laura is a 61-year-old beautiful woman who says she has fought discrimination, lost friends and family members, suffered anxiety and depression but, after all these years, she is "so happy now." She says she never thought she would have the nerve to do what's she's done but her bravery really paid off. Laura lived as a cross-dressing married man for decades and says her wife thought she could "fix me but now that she has truly accepted me, we are great friends. We've divorced but live together and she is showing me all the things a mother would show a daughter." Laura is also lucky that she has a wonderful employer who is supportive of her transition. Her message to others facing the same decision is this: "You have to be who you really are – your authentic self. I fought myself and had great self-loathing. I am now who I was meant to be and I thank the doctors at Restore. I put my life in their hands because I could see the passion for their work and their humanity. My only regret is waiting so long."
Imagine feeling like you're living in the wrong body
52-year-old Kelly has been researching gender reassignment for years. She says she was "born trans and could not understand why her body was not female; why she was being forced into a category she was not comfortable with; that when she was born surgery and treatments weren't heard of. Living in that state of limbo caused her tremendous confusion and damage over the years and her parents simply did not know how to deal with her. There was no information for them either. She says, in more recent years, she fought the idea of surgery until she met with Dr. Whitehead. "He was so genuine. He filled me in on everything I needed to know – never pushing me, only wanting me to make the decision that was right for me. I felt a calmness and 4 or 5 months later, I scheduled surgery. They held my hand during the entire process and put my fears at ease. And it has changed my life in more ways than I can count. I feel complete now. I'm in the right body that I should have always been in." Kelly is in a real, loving relationship now, free and open to be who she is.
Real love is accepting your child for who they are
Stephanie is the kind of mother you'd hope all transgender sons and daughters would have. She believes that you support your children, no matter what. She is saddened to see some people coming for treatment by themselves because they have been abandoned. "Life choices are diverse and no one should dictate to anyone else (even their child) how to live," she says. Her advice to other parents is to not get invested in having dreams for their children's future and gender. Let your children have their own dreams. That's the gift you can give them. Don't put conditions on your love." Stephanie's son was uncomfortable with the 4-5 consultations he had. Not until meeting with Dr. Whitehead was he willing to open up because "He was interested in my son as a human being, not just another patient." And now, her son is 2 weeks post-surgery, out with friends, peaceful, calm and himself. To read more about information for parents and friends, click here.
The world has so much to learn about transgender men and women
Dr. Mora has been practicing for 20 years, helping transgender patients prepare for their transition and better adapt to a new life. As she says, "It's not just hormonal changes – there are emotional and social aspects, of course. In order to help patients determine their degree of readiness to proceed to surgical changes, she assesses three things: Do they meet the criteria according to the DSM; how psychologically, emotionally and socially ready they are; and is there a plan as to the money required, who recovery time will affect their job; who will take care of them and overall logistics. She is also responsible to write a letter of approval that is submitted to the medical team. Dr. Mora is also involved as a speaker to the medical community who she says are often not well enough informed and need to understand every aspect of the transgender life. She says, "when physicians, family and friends do not have the information they need, they can run away or criticize. I'm an advocate for this community." Dr. Mora boils it all down to these 4 parts of yourself: "Your identity is in your brain – your gender orientation. Your anatomy is about your genitals – your 'plumbing.' Your heart is who you are attracted to romantically – your sexual orientation. Gender expression is how you dress, carry yourself…your appearance. Variation among these 4 aspects is the norm and should not be judged."
How We Advocate for the Transgender Community
Next Steps? We'd Love to Speak with You One-on-One
Our goal is for you to feel fully informed so you can make the best decision for you. Contact us for a virtual or in-person consultation and start the your life-changing conversation.