Your Options for Transfeminine Surgery in Miami, FL
The way you've always envisioned yourself.
---
We understand that every individual is unique, and our doctors are committed to tailoring each surgical treatment plan according to the individual desires of our patients to deliver the customized results they deserve safely.
"You will have a feeling of freedom; you'll feel whole and complete."
What Is Transfeminine (Female Top and Bottom Surgery)?
Transfeminine surgery refers to the surgical options available for trans women seeking "Male to Female" or MTF top or bottom surgery. These surgical options have proven to have dramatic lifestyle benefits, such as improved self-confidence and gender affirmation. Our board-certified surgeon is highly experienced and specializes in transgender surgeries for natural-looking outcomes.
There are a variety of options available for your transfeminine top and/or bottom surgery depending on your personal goals.
Am I a Candidate for Transfeminine Surgery?
Gender affirmation surgery is a monumental step towards embodying one's true self. This physical transition involves intense psychological consideration and a certain level of emotional maturity, with some mandatory requirements to meet before qualifying for surgery:
An in-depth consultation with one of our qualified surgeons
A letter or report from a reputable psychiatrist or licensed therapist confirming that you are mentally healthy (of sound mind and judgment)
Medical clearance
Sign consent
Bottom surgery is more complex than top surgery to perform. While rare, there have been patients who've changed their minds, so it's essential to understand the procedures in question.
That said, we stand by you, support you in your decision, and do everything possible to make your experience meaningful and positive.
To reduce your risk of complications from surgery, we require our patients who smoke to quit at least four weeks before and continue to abstain from using any nicotine products for at least four weeks after surgery.
Call (305) 865-2000 to schedule your consultation at Restore Transgender Transformations in Miami, Florida, to find out if transfeminine surgery is right for you.
What Are the Benefits of Transfeminine Surgery?
Transfeminine surgery is designed to transform masculine body features to better reflect the desired feminine aesthetic, so a woman can:
See a body in the mirror that is better aligned with her sense of self
Feel more naturally connected to her body
Fill out her favorite clothes in a way that makes her feel feminine and sexy
Relief from anxiety associated with feeling like she doesn't belong in her body
What Are My Transfeminine Surgery Options?
Transfeminine surgery typically includes one or both of the following procedures:
Transfeminine or MTF Top Surgery
Transfeminine, or MTF ("Male to Female"), top surgery is a procedure performed to transform a masculine chest with the more naturally rounded silhouette of feminine breasts. This procedure is done via breast augmentation, which uses breast implants to create and enhance the new breast shape.
Transfeminine or MTF Bottom Surgery
Transfeminine bottom surgery, also referred to as "Male to Female" (MTF) bottom surgery, refers to the different surgical methods for the feminization of the masculine genitals and lower body. These gender-affirming procedures are designed to help trans women take control of their bodies and feel more comfortable in their daily lives.
We would love to speak about your transfeminine (MTF) surgery options with you during a private one-on-one consultation at our Miami area practice. As advocates in the LGBTQ+ community, it is our passion to help each trans man or woman achieve their true selves through beautifully personalized results and board certified expertise. Please feel free to contact our office online, or call us at 305.865.2000.
What Techniques Are Used for Transfeminine Top Surgery?
Transfeminine top surgery involves breast augmentation techniques to create a feminine bustline with natural-looking breasts and a curvy silhouette.
Your surgeon will explain your various options, which include the following breast implantation options:
Breast Implant Type
Restore Transgender Transformations offers saline and silicone implants made of silicone shells and filled with either saline (sterile saltwater) or silicone gel.
Breast Implant Shape
While both implant types are essentially round, saline maintains its round shape, while silicone settles into a more natural breast contour.
Breast Implant Size
Depending on the amount of natural fatty tissue available on your chest and your chosen breast implant type, achieving a very large breast size will be more challenging than a more natural and subtle breast appearance.
Breast Implant Incision
There are a variety of breast implant incision options, but for MTF top surgery, incisions are typically made along the inframammary fold (the crease under the breast).
Breast Implant Placement
Your breast implants can be placed above or below the pectoral muscles, depending on the type of implant, available tissue, and projection you desire.
Our surgeons use the most advanced MTF top surgery techniques and realistic breast implants to enhance your upper body according to your body type and desired cosmetic goals. These options and more will all be reviewed during your consultation.
What Techniques Are Used for Transfeminine Bottom Surgery?
Transfeminine or MTF bottom surgery is the surgical method of feminizing the lower body and masculine genitalia while maintaining function and sensation.
The most common technique is described below and can be modified if necessary:
Vaginoplasty
This surgical technique involves the removal of the penis and the formation of a vagina that is lined with grafted penile skin (penile inversion). A neurovascular flap autograft taken from the glans is then used to create a sensitive clitoris.
"We should all be in control of our bodies. This is not an easy surgery to go through but the rewards are tremendous."
Our On-Site AAAASF Accredited Surgery Center
Our relaxing Miami area gender-affirming surgery center is equipped with the latest state-of-the-art equipment. Your surgery will be performed under general anesthesia, and you will be under constant observation by our Yale-trained board-certified anesthesiologist to ensure your utmost safety and comfort.
We understand that many hospitals may not be understanding of your decision, and in many cases may charge enormous fees due to the procedure you're choosing to undergo. At Restore Medical Center, we know the struggles many face in the LGBTQ+ community and strive for our center to be a place where you can feel completely comfortable from beginning to end. Every visit is completely private and discreet, and you'll never be charged any outrageous fees.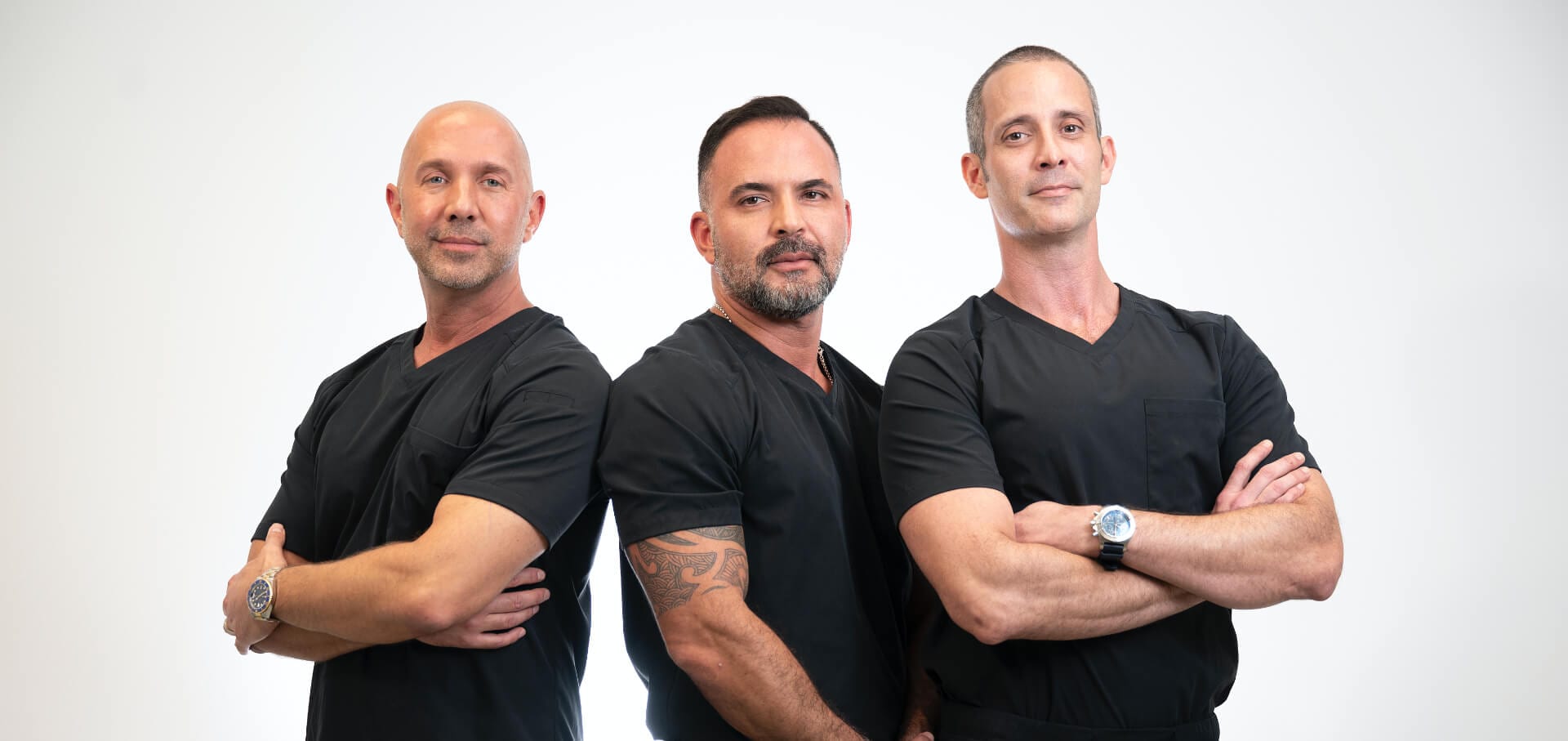 Dr. John L. Whitehead • Dr. Christian Quintero • Dr. Alain Ramirez
Our On-Site Fully Accredited Surgery Center
Our surgical suite makes surgery much more affordable and
private than doing the procedure in the hospital.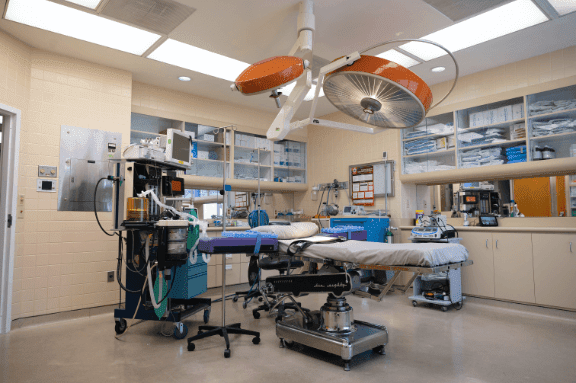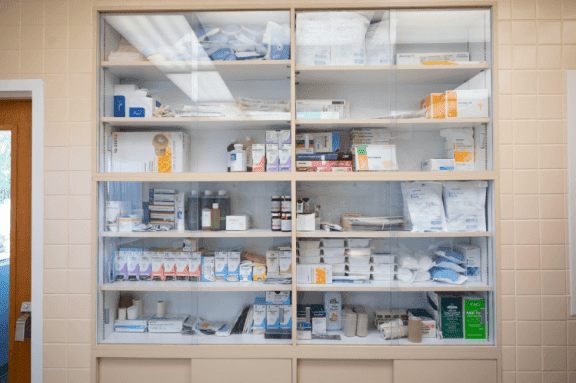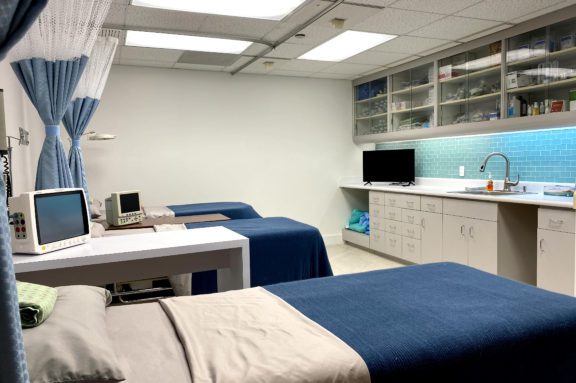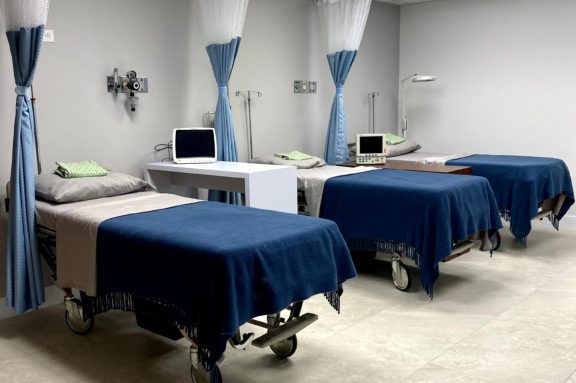 What Is the Recovery From Transfeminine Surgery Like?
You should arrange for at least one week of rest and six weeks of limited activity after MTF top surgery. Most swelling and tenderness should subside in about two weeks, but some swelling will persist for up to two months. Avoid vigorous activity for at least one month.
Bottom surgery requires additional time, and most patients don't resume normal activities for at least six weeks after surgery. It may take up to four months for all swelling to disappear.
Following your surgeon's instructions is crucial for preventing dangerous complications, having the most comfortable recovery experience, and ensuring the best possible results.
What Results Can I Expect After Transfeminine Surgery?
Our board-certified surgeon at Restore Transgender Transformations perform gender-affirming procedures to help trans women take control of their bodies, feel more comfortable, and be more confident in their appearance.
You can expect to be very pleased with your final results, and you will have our team's support from the time of your consultation to your final follow-up visit and beyond!
View our photo gallery to see our patients' MTF top and MTF bottom results.
Our Miami, FL, Gender Affirmation Practice Serves the World
Restore Transgender Transformations Medical Center is the only practice devoted solely to gender affirmation surgery in the Miami area.
Are you ready to take the next step in claiming your true gender? If yes, call us today at 305.865.2000.
95% Of Our Patients Are From Out Of Town and Around The World
Our board-certified surgeon's education, training, experience, and unmatched results are well-known throughout the US and across the world, as is our passion for the rights and freedoms of all transgender men and women.
We also offer non-surgical facial feminization and advanced hormone therapy.
We would love to speak about your transfeminine (MTF) surgery options with you during a private one-on-one consultation at our Miami area practice. As advocates in the LGBTQ+ community, it is our passion to help each trans man or woman achieve their true selves through beautifully personalized results and board certified expertise. Please feel free to contact our office online, or call us at 305.865.2000.
Next Steps? We'd Love to Speak with You One-on-One
Our goal is for you to feel fully informed so you can make the best decision for you. Contact us for a virtual or in-person consultation and start the your life-changing conversation.