Ours is an extraordinary team of experts
with the skill and compassion to change lives
Dr. John L. Whitehead • Dr. Alain Ramirez • Dr. Christian Quintero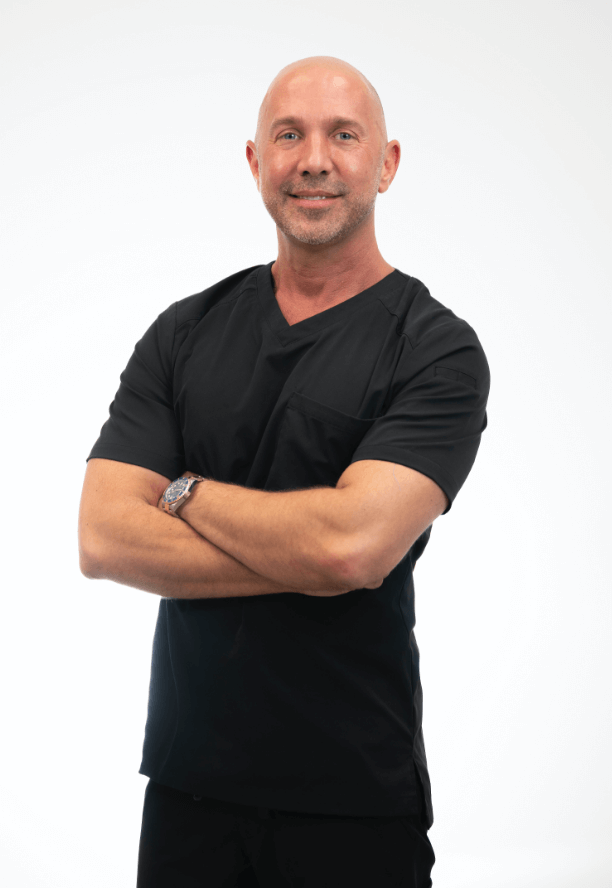 John L. Whitehead, DO
Dr. Whitehead is a board-certified general surgeon and specialist in gender reassignment surgery at his practice Restore Medical Center. He prides himself on his approachability and availability. He wants all his patients to not only be pleased with their results, but to understand their procedures fully.
His warm and compassionate nature, technical expertise, attention to detail, and experience gives patients confidence, and affirmation that their care is in excellent hands. He strives to give them an exceptional experience with meticulous attention to every detail.
"I would be proud to be your surgeon because I realize this is a pivotal point in your life and I want to make the journey as comfortable and rewarding as possible. I want you to be where you feel safe and genuinely cared about" expressed the doctor."
After graduating with his Doctor of Osteopathic Medicine degree from the Chicago College of Osteopathic Medicine, Dr. Whitehead completed a five-year residency in general surgery at the same institution. He then completed a fellowship in critical care at Northwestern University.
Passionate about his profession, he is double board-certified in both surgery and critical care, and is a fellow of the American Academy of Cosmetic Surgery.
Among his professional affiliations, Dr. Whitehead is an active member of the World Professional Association for Transgender Health, a professional organization devoted to the understanding and treatment of gender dysphoria.
For many years, he trained as a trauma surgeon at Cook County Hospital, one of the busiest centers in the country for penetrating trauma, focusing on treating some of the sickest patients in the hospital. Throughout this time, he also practiced as a general surgeon, performing thousands of life-saving procedures. Over time his interests shifted toward cosmetic surgery and helping his trauma patients get rid of some of the disfiguring scars left over from their traumas.
After years of working in hospitals, Dr. Whitehead found there was a great void in providers who would truly deliver non-judgmental care to patients who might have different ideals or values than themselves, which sparked his interest in transgender surgery.
Subsequently, he and his husband Dr. Ramirez opened Restore Medical Center to fundamentally change the way care is delivered to their transgender brothers and sisters – not from a technical aspect, but from a human aspect.
Training with pioneers and world experts of transgender surgery, he furthered his skills in this aspect of medicine. All of this has led him to dedicating a practice solely focused on transgender surgery, which has positioned him as one of the top gender surgeons in the United States.
Dr. Whitehead performs gender affirming surgeries at his private outpatient surgical facility that is accredited by the American Association for Accreditation of Ambulatory Surgical Facilities. This endorsement assures patient safety and holds the facility and its surgeons to hospital standards. The modern and welcoming facility is equipped with the most up-to-date surgical equipment and technology. The facility is closed down to other patients on your day of surgery, so that you have total privacy, and a team focused on your care alone.
"John and Alain are great doctors, but even better men."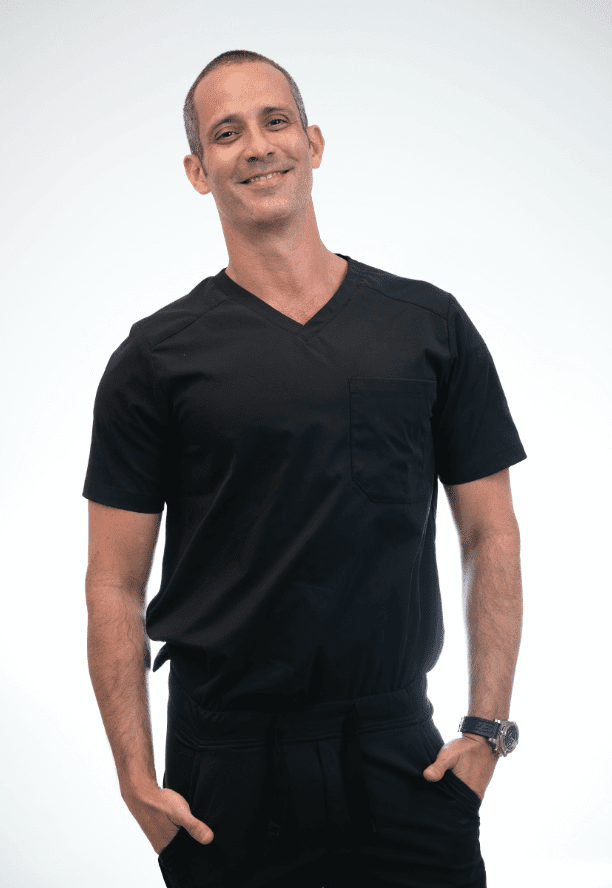 Alain Ramirez, MD
Alain Ramirez, MD is board-certified as an anesthesiologist as well as being highly-trained in feminization & masculinization of the face
"My message is, whether you choose our practice or another, don't wait. Don't put your life on hold. Make your decision thoughtfully but move forward to become the person you were meant to be."
An advocate for patients' rights, early in his career, Alain Ramirez, MD developed a penchant for patient advocacy and outcome studies.   He has published in this field and continues to champion patient rights, communication and respect which he believes are integral to good patient outcomes.
Dr. Ramirez attended Yale School of Medicine where he also received a Master's in Health Science. He attended NYU for a surgical internship and anesthesiology residency.
He has always had a personal interest in aesthetics and restorative medicine. He has worked alongside many renown surgeons who have trained him in the intricacies of aesthetic practices. Technology has moved at a fast pace in the aesthetics world. There are countless options which at times can be difficult to navigate and have the potential to leave one with undesired irreversible changes. This is why Dr. Ramirez has researched extensively on the best that science and technology has produced so that his patients receive individualized care that best fit their needs.
Dr. Ramirez focuses on a complete range of aesthetic services for both men and women, ranging from outpatient non-surgical procedures, to clinic-based medical spa treatments such as Botox, dermal fillers, PRP, IPL, Laser Genesis, and micro-needling. Alain Ramirez, MD is board-certified as an anesthesiologist as well as being high-trained in feminization & masculinization of the face as well as facial rejuvenation for all.
"My biggest fear was being under anesthesia but Dr. Ramirez made me feel safe and confident."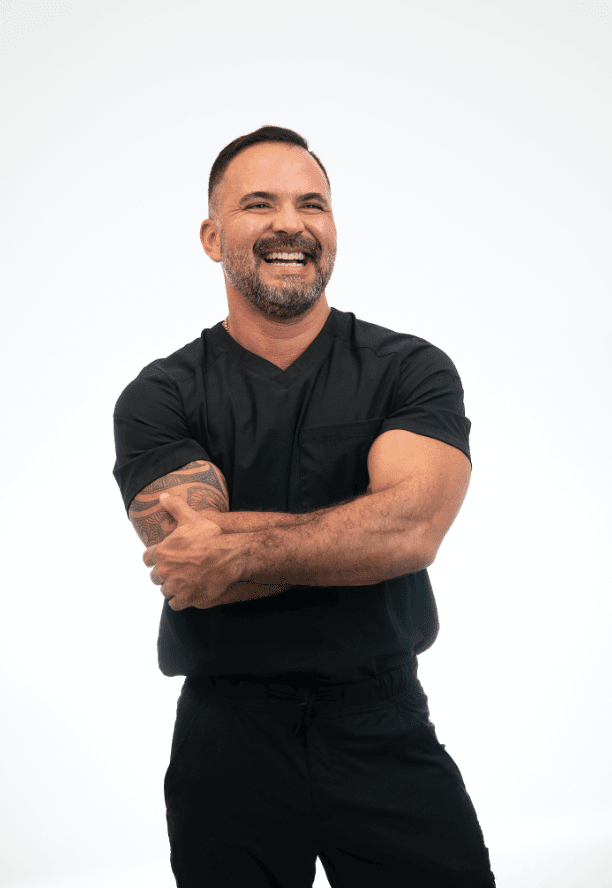 Christian Quintero, MD
Christian Quintero, MD is a board-certified pelvic surgeon with expertise in Female Pelvic Medicine, Reconstructive Surgery and Hormone Replacement Therapy  
"There is a real art and science to hormone replacement therapy for male and female transgender patients as well as procedures related to female genitalia. I want my patients to feel educated, unstressed and happy with their results."   
Dr. Quintero earned his medical degree from Pontificia Xaveriana University in Bogota, Colombia. He completed his internship at Metropolitan hospital in NYC, an affiliate of New York Medical College.  Dr. Quintero completed his residency as well as his training in Pelvic Surgery and Hormone Replacement Therapy at Temple University in Philadelphia, PA and Pelvic Ultrasonography at Napean Hospital, University of Sydney medical school in Australia.
He is a Clinical Assistant Professor at Florida Atlantic University. He also holds an Executive Master's in Business Administration from The University of Nevada School Of Medicine.
Dr. Quintero has been practicing since 2006 in the field of pelvic floor disorders. His main areas of interest are Hormone Replacement therapy, Transsexual Health, Pelvic Reconstructive surgery and Minimally Invasive Laparoscopic as well as Robotic surgery for pelvic disorders.
"I became aware of how few physicians there are in our country who do transgender surgery and hormone replacement therapy.  I feel very fortunate to help people who have been so underserved."
I am profoundly touched by the fact that I can help people who feel they have nowhere else to turn because most doctors do not know what to do or how to treat transgender patients properly.  In addition to all my training detailed above, I went to other countries like Argentina and Amsterdam to get very specific training from some of the world leaders in transgender transformation in order to learn their techniques.  All of us at Restore face roadblocks every day from insurance companies, hospitals, etc. but this is the work we love and we'll do whatever is in our power to help our patients become who they truly are.
"If I could say anything to someone contemplating surgery it would be this: You will have a feeling of freedom; you'll feel whole and complete; you can finally live the way you've always wanted to live."
Do you build long - term Relationships with your patients?
95% of our patients are from out of town & around the world
Our goal is for you to feel fully informed so you can make the best decision for you. Contact us for a virtual or in-person consultation and start the your life-changing conversation.